Awards & Achievements

MD Awards

The MGB Group is a strong believer in the philosophy that only satisfied customers lead an organization to prosperity. Its ability to deliver on its promises is primarily due to a close-knit workforce that is sensitized to understand that every customer's need is unique and must be addressed and handled with utmost care. The outcome is a large collection of awards for excellence. These awards are an inspiration and drive the organization in its constant endeavor to satisfy customers.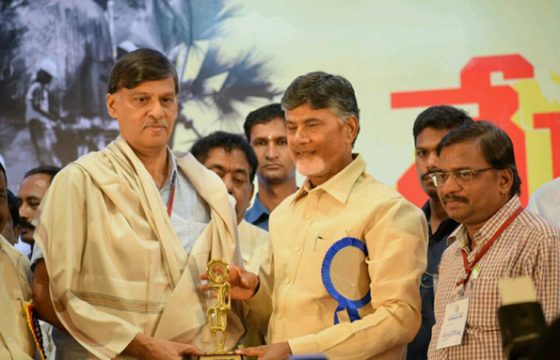 MGB Group Chairman Shri M.R. Gangadhar receiving the Best Management Award in 2017 from Chief Minister of Andhra Pradesh, Shri N. Chandrababu Naidu.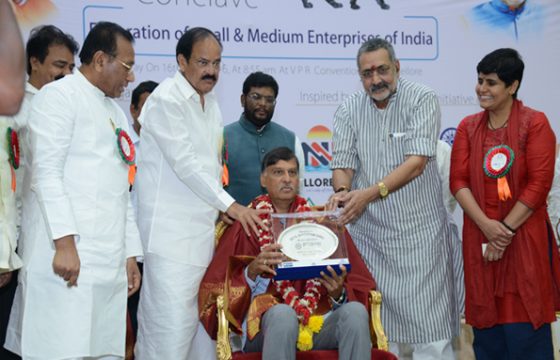 Union Minister of Urban Development, Housing and Urban Poverty Alleviation, and Parliamentary Affairs Shri Venkaiah Naidu and Union Minister of State of Micro, Small and Medium Enterprises, Shri Kalraj Mishra are felicitating MGB Group Chairman Shri M.R. Gangadhar.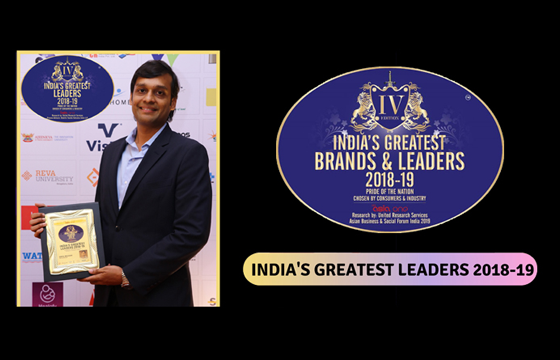 India's Greatest Leaders 2018-19
Company Awards

Through the years, the MGB Group has received innumerable awards at the national and regional levels for its achievements in various spheres—sales, service, spares and CRM, to name just a few. Some of the awards are listed below:
Awards from TAFE:
2007: Award for achieving a record sale of 1013 tractors in June 2007
2009: Super Star Award for the state of Andhra Pradesh for the years 2008 and 2009
2009: All-India top performance award for the period 2008-09
2009: All-India Super Star award for 2008-09
2011: TAFE-Vijayawada received the Super Star Award for the state of Andhra Pradesh for the year 2011
2012: Best Dealer Award for the year 2011-12 for Rayalaseema, Andhra Pradesh
2012: Best Dealer Award for Service in 2011-2012 (0ctober) for Rayalaseema, Andhra Pradesh
2012: All-India Top Performance Award for Service for the year 2011-12
2013: Super Star Award in the 501-1000 volume category
2014: Super Star Award in the 501-1000 volume category
2018: Super Star Award in the 501-1000 volume category
2018: All-India Champion Super Stars Award for 2017-18
2018: Super Star Award in the 1000+ volume category for 2017-18
2018: Super Star Award 2017-2018 for AP
2018: Super Star Award 2017-2018 for ABU-TAFE
Awards from Tata Hitachi:
2016: All India best sales performance award in 10 ton & 20 ton segment (infrastructure)
2017: All India best sales performance award in 10 ton & 20 ton segment (infrastructure)
2017: First dealer in India to achieve 100+ excavators sale in a month
Awards from Tata:
2012: Zero Non-Conformity Achiever Award for the year 2011-12
2012: Runner-up prize for TATA Service Marketing World Cup-2011
Awards from Chevrolet:
2016: Highest Field Action Campaign Achievement Award for South Zone (Andhra Pradesh and Telangana)
Awards from Bajaj
2018: Certificate of Appreciation from Bajaj Auto Limited acknowledging successful completion of 25 years of association with the company
2018: BAJAJ-Nellore awarded for achieving growth in MI segment market share for 2017-2018
2018: Bajaj-Nellore awarded for achieving the No.3 position in Free Service Redemption for 2017-18, for Andhra Pradesh and Telangana
2018: Bajaj-Tirupati awarded for achieving overall growth in market share for 2017-18
2018: Certificate of Appreciation for Bajaj-Tirupati for achieving growth in market share of the MI segment for the year 2017-18
2018:
M.G.Brothers group featured in The Economic Times "TOP 100 Power Dealer List 2018"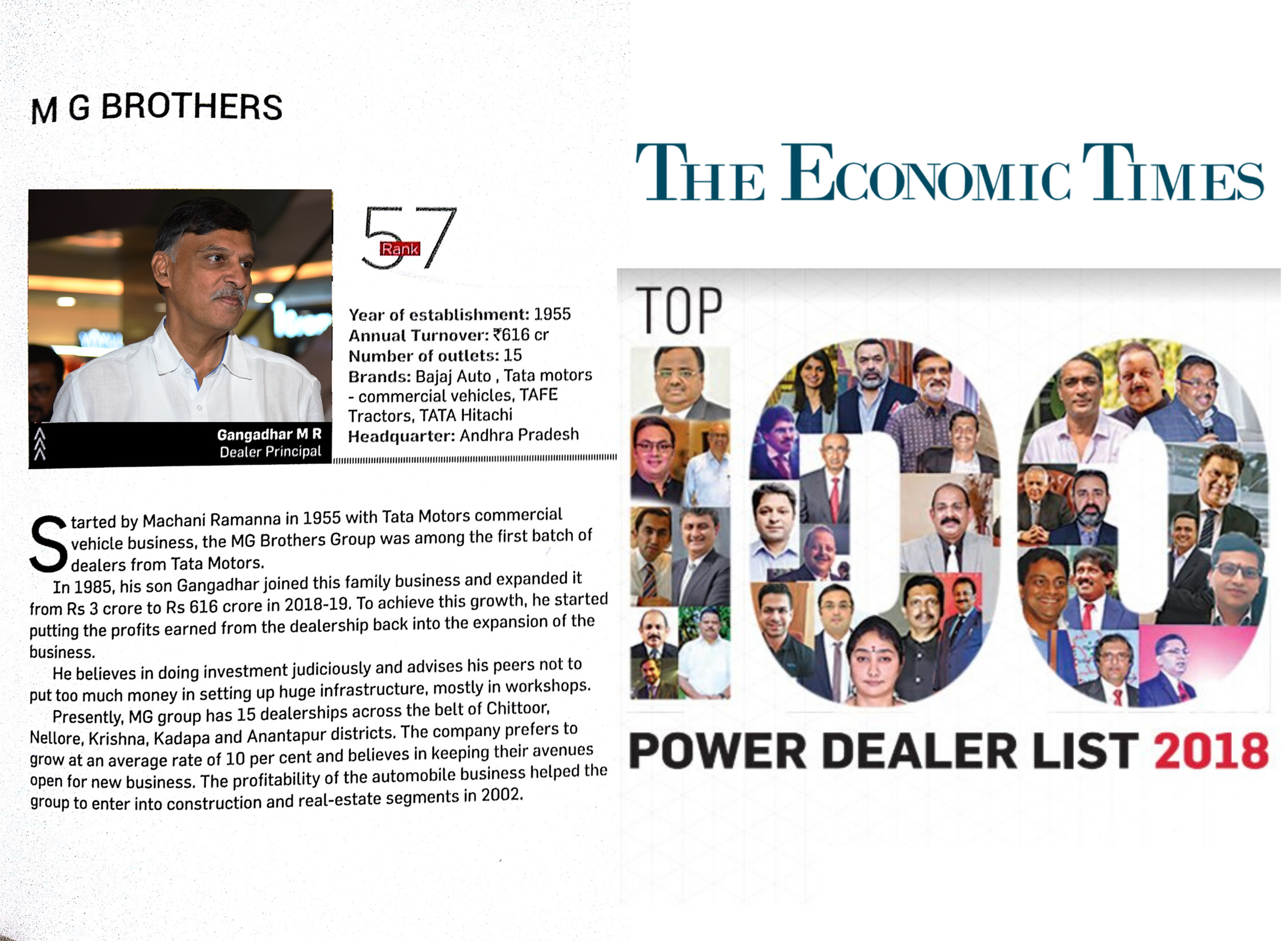 2019:
M.G.Brothers group featured in The Economic Times "TOP 100 Power Dealer List 2019"